Student Account & Financial Aid Information
For help with student account inquiries, payments (tuition & fees, housing, payment plans), tuition, or direct deposit, please contact Student Business Services at 805-437-8810 or email sbs@csuci.edu.
For help with financial aid or financial aid disbursements, please contact Financial Aid at 805-437-8530 or email financial.aid@csuci.edu.
Mission Statement
The Financial Services Department is committed to providing quality, accurate, timely, supportive and cost effective financial and accounting services. We strive to provide students, faculty, staff, and partner organizations with innovative, technological business solutions focusing on integrity, quality services and professionalism while supporting the mission of the university.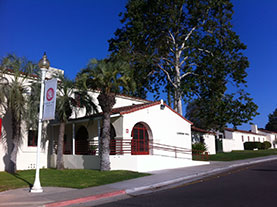 Contact Financial Services
Location: Lindero Hall
Telephone: 805-437-3514
Fax: 805-437-3366
Office Hours: Monday – Friday
8:00 a.m. to 5:00 p.m.
News
Fee Payment Schedule for Fall 2014
| Registration Class Dates | Payment due no later than |
| --- | --- |
| April 21, 2014 to August 18, 2014 | Tue., August 19, 2014 at 5:00 PM |
| On August 20, 2014 or Later | Tue. of the week after you register  by 5:00 PM |
.
Related Links