Financial Services
Mission Statement
The Financial Services Department is committed to providing quality, accurate, timely, supportive and cost effective financial and accounting services. We strive to provide students, faculty, staff, and partner organizations with innovative, technological business solutions focusing on integrity, quality services and professionalism while supporting the mission of the university.
Location
: Lindero Hall
Telephone
: (805) 437-3514
Fax
: (805) 437-3366
Office Hours
: Monday – Friday
8:00 a.m. to 5:00 p.m.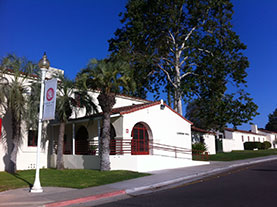 News
Important Notice Regarding the Year-End Financial Deadlines for FY 13-14
This year's deadline for submission is Friday, July 11, 2014. The deadline was established to ensure that CSU Channel Islands will meet its reporting deadline to the CSU Chancellor's Office and the State Controller's Office. Click on the Accounting Forms link below for more information.